Texas Whitetail Deer Hunting - Low Fence Hunts
Long known for its trophy whitetails, Texas offers some of the best opportunities to harvest a trophy buck in the nation. First Shot Outfitters offers 100% free range and fully outfitted trophy whitetail hunts as well as management whitetail buck hunts and whitetail doe hunts. We manage several large ranches within The Lone Star State with prime whitetail habitat, set up ideally for hunting monster whitetails.
For over 15 years, owner Mike has taken great pride in his strict management of these low-fence hunting ranches. When hunting with us you will reap the benefits of his superb land management program. Whether you are looking to fill your freezer with venison or hang that trophy whitetail buck on the wall, First Shot is the best outfitter in the great state of Texas. The quality and abundance of expertly managed, native habitat make this the perfect hunt for you to harvest the trophy whitetail of a lifetime!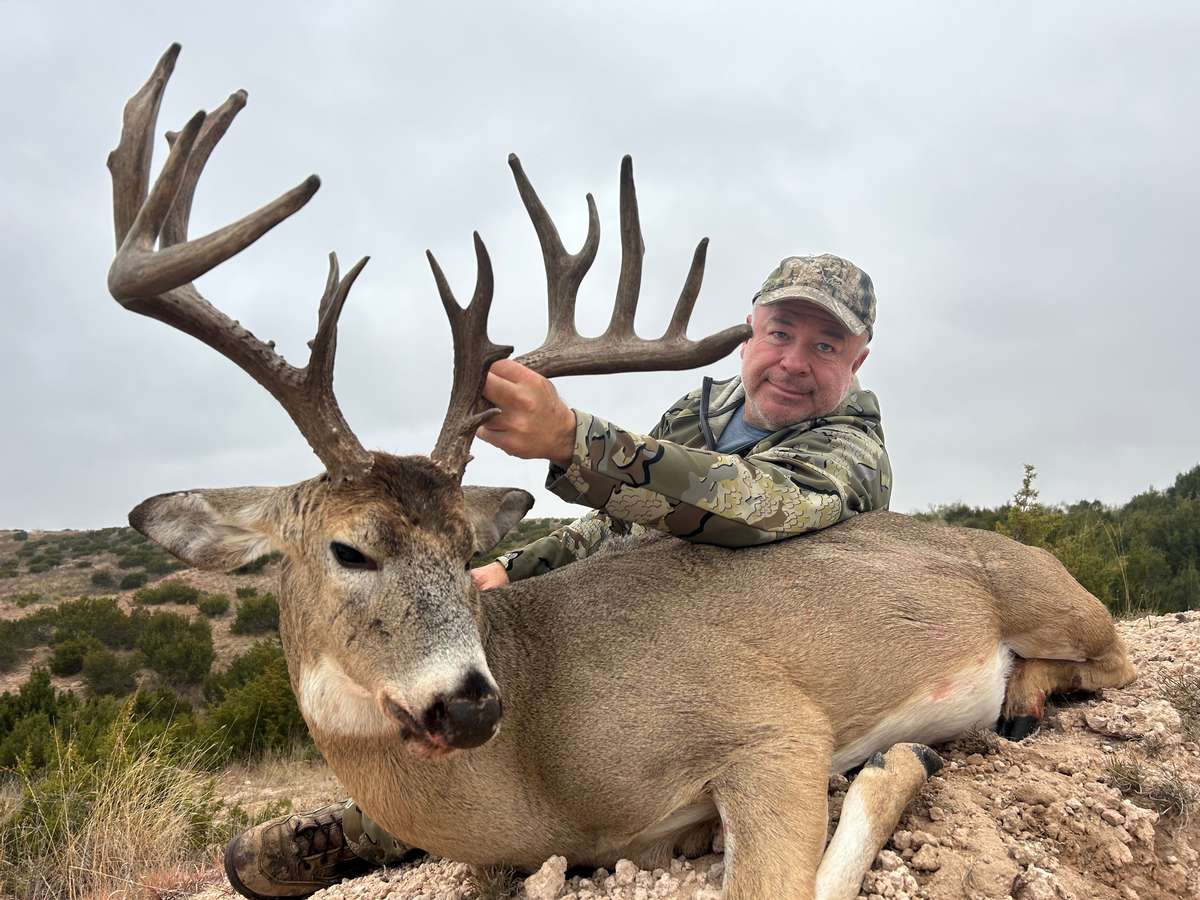 Two Types of Texas Hunting
Spot-and-stalk- A favorite for hunters who like to be on the move this hunt can prove to be faster and more productive. Nothing gets your adrenaline pumping harder than the opportunity to sneak in on an unsuspecting buck with the spot-and-stalk method.
Stand Hunting - We offer many pre-scouted hunting blinds for the hunter who enjoys the solitude of a stand hunt. When the time is right, during the rut, our experienced guides are known to rattle bucks right into the hunter. Don't have the zip like you once did once did? Don't worry, we offer great deer blinds to harvest your trophy buck!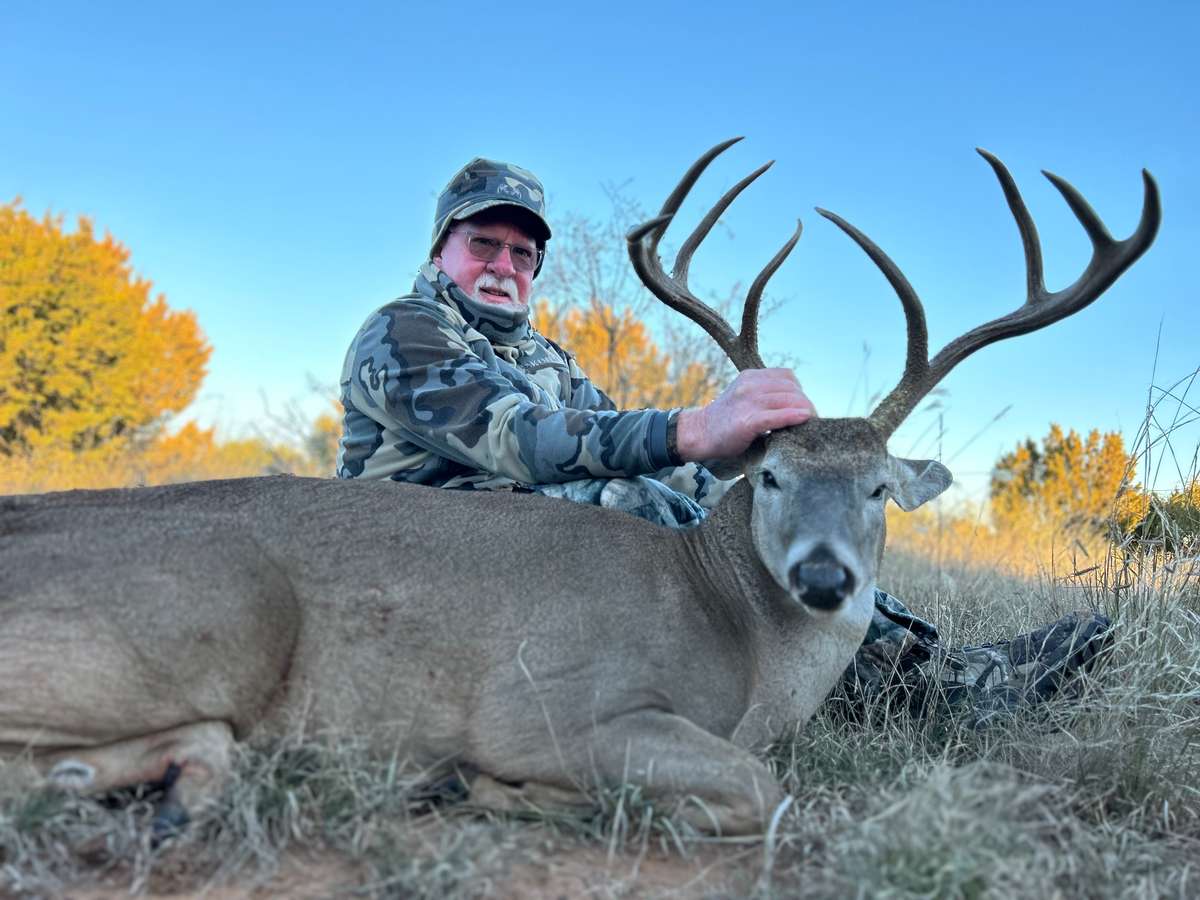 Whitetail Deer Hunting Packages
Book your Whitetail Hunt with First Shot Outfitters, we'll take good care of you no matter what type of hunting trip you seek, whether it be a fully outfitted trophy whitetail buck hunt, management buck hunt or even a cull or doe hunt. You are sure to see quality trophy whitetail deer and have a great hunting adventure on large free ranging ranches with First Shot. Due to our intense management program we are proud to be able to offer some incredible whitetail deer hunting opportunities to you. In Rut Trophy Whitetail Buck hunts are limited so contact us today to book your hunt!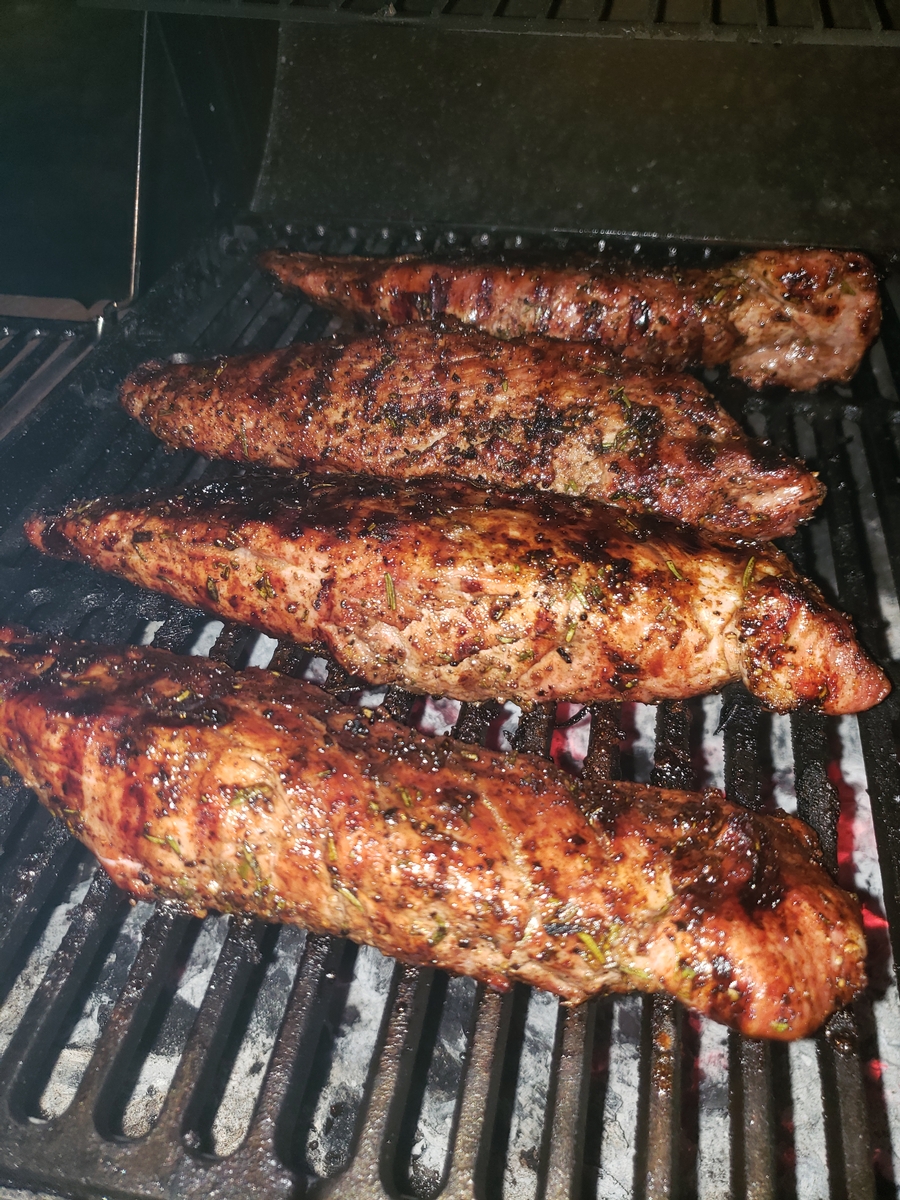 What's Included:
Meals served are good home cooked, made from scratch desserts and quality ranch style meals. Some all time favorites are Mike's mesquite grilled Rib eye steak with beer bread and honey butter and Monica's balsamic glazed pork loin and herbed mashed potatoes, chocolate chip cookies, pies or an almond layered bread pudding w/amaretto sauce.
Professional Guides are equipped with All Terrain Hunting Rigs that carry hunters. Each guide will have iced beverages and snacks on the truck.
Shells, Liquor & Wine are not provided.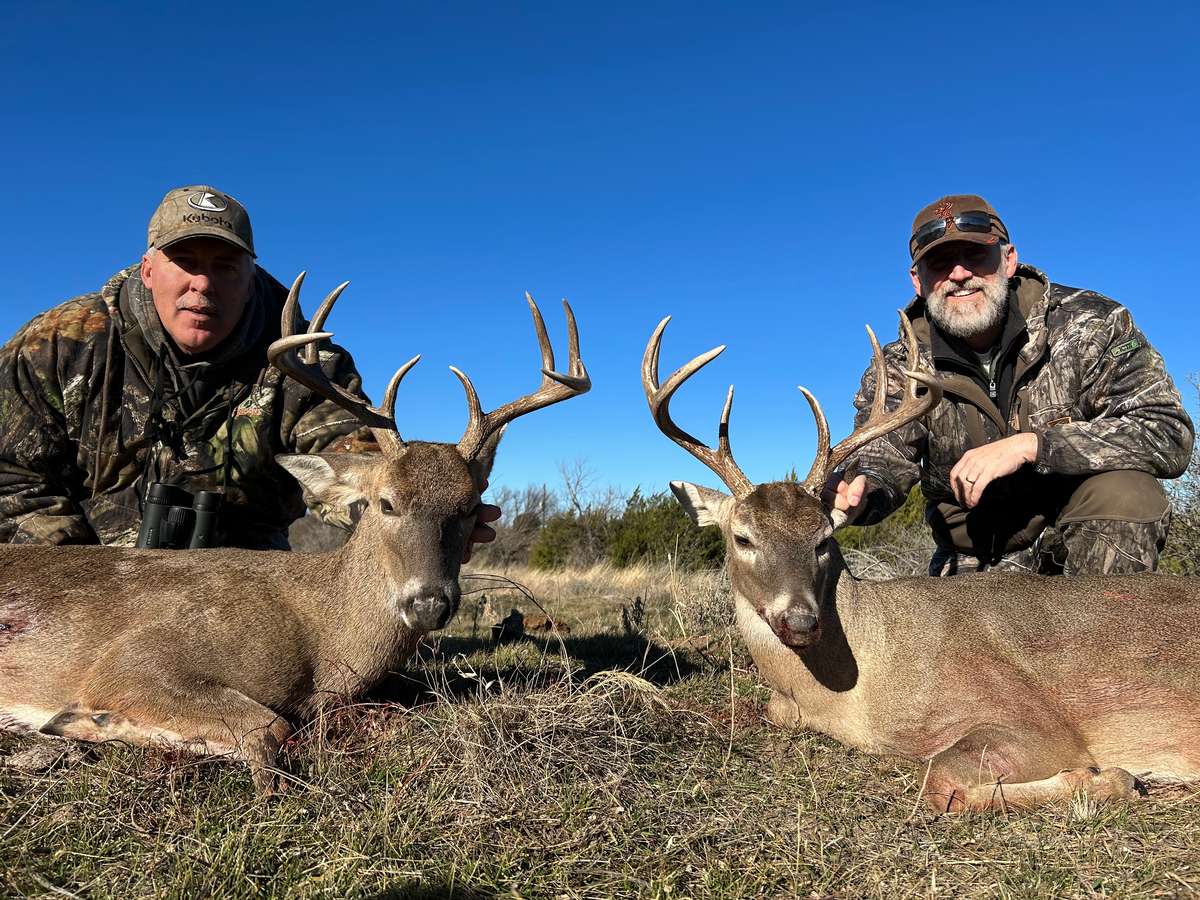 Management Whitetail Hunts
At First Shot Outfitters, we offer hunters the opportunity to harvest a quality buck that does not break the bank. Our management whitetail hunts are fully guided and all-inclusive hunts with an affordable price point.
What is "low fence" Whitetail Hunting?
A low fence or free-range whitetail hunt means you're hunting animals that are moving naturally through their habitat. We manage large ranches in whitetail habitat - but they are not high fence whitetail ranches. A low fence does not change a deer herd's natural movement; they still have access to their full habitat range despite the fences used for agricultural animals.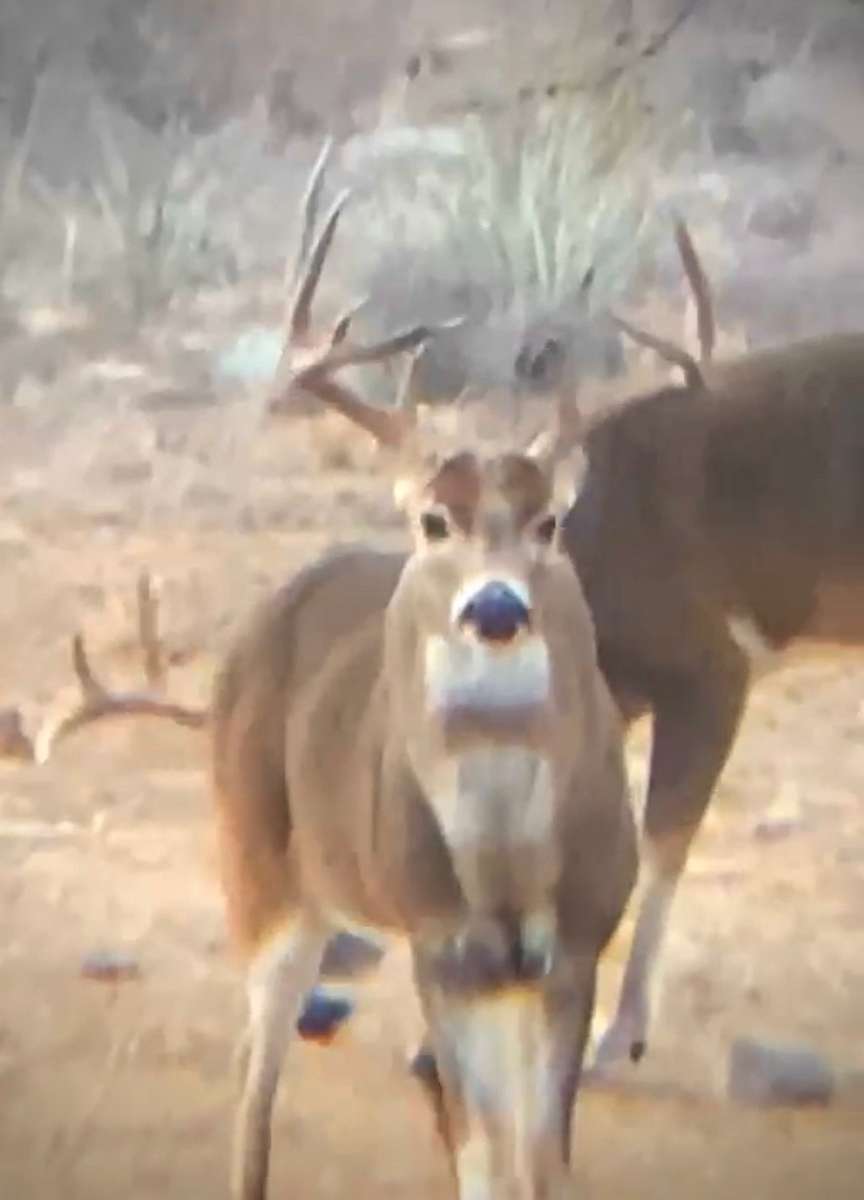 Rates
Trophy Whitetail Buck Hunting
$5,875 per hunter - 4 Days/5 Nights
An additional trophy fee of $2,500 for bucks over 148"
Management Buck Whitetail Hunting
$3,275 - $3,475 per hunter depending on location - 2 Days/3 Nights
Whitetail Deer Meat Hunt
$1,575.00 per hunter - 2 Days/2 Nights
Whitetail Hunting - 2 Days/2 Nights for 2 Does
$975.00 per hunter - Minimum of 6 Hunters
$1,275 per hunter - 5 or Less Hunters
Additional doe can be bought for an additional $200
Whitetail Doe Day Hunting
$300 per hunter per day plus a $200 guide fee
Additional doe can be bought for an additional $200
No lodging or meals are included
Trophy Texas Whitetail Video
Looking for a Trophy Whitetail Deer Hunt that is close to Dallas Fort Worth, Houston or Austin Texas?
First Shot Outfitters is headquartered in North Central Texas in Coleman County just south of the rolling plains country also considered West Central Texas. Coleman is less than a three hour drive from Austin, Midland, Lubbock and the Dallas/Ft.Worth Metroplex, and five hours from Houston.