Corporate Hunts in Central Texas
We all know that sharing experiences in the great outdoors brings people together, and this is no different within the business world. If you are looking for a fun way to build relationships with your team or your most valued clients, a corporate hunting trip is worth considering. At First Shot Outfitters, we offer great corporate hunting packages for dove, quail, deer, or hog in the beautiful scenery of Central Texas, with the comfort of our first-class hunting lodge.
What Corporate Hunts are Available?
No matter how big your team is, we've got you covered. At our North Lodge, we can accommodate and support up to 80 dove hunters. Dove hunting makes for a fun, laid back hunting environment with lots of opportunities to make some lead fly--the perfect atmosphere for a corporate retreat. We can also support up to 9 hunters in a group for quail hunts, which require a little more coordination but offer an entirely different experience.
If you have a smaller group but are looking to hunt something a little bigger, we offer corporate hunts for deer, hogs, and turkey at our Coleman log lodge for groups of up to 10 people. The excitement of big game hunting is impossible to compare with, and helping a client or a member of your company shoot a big buck could make you some big bucks down the road.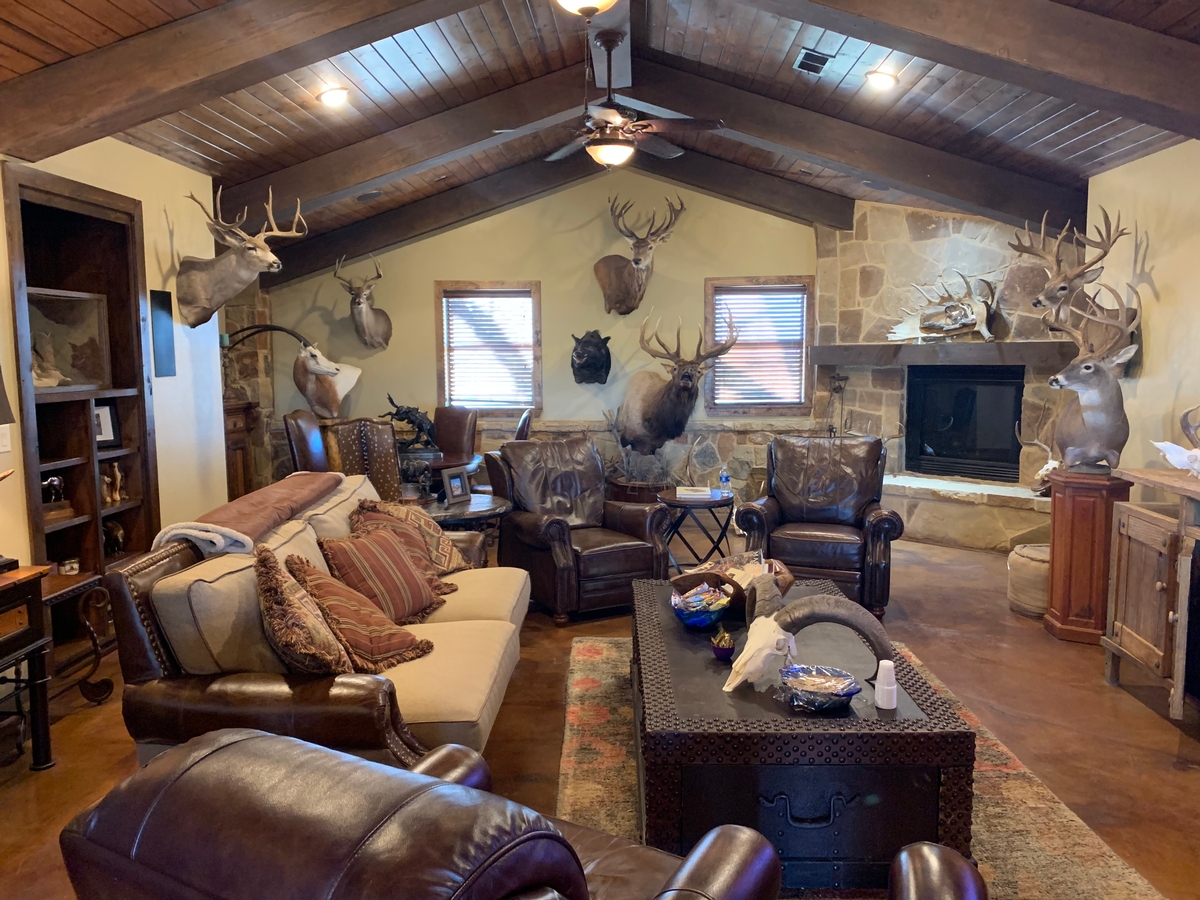 Accommodations
Having a comfortable place to sleep, good food to eat, and space to hang out are the most important aspects of a successful retreat. Our luxury hunting lodges can comfortably accommodate your entire team while fostering an environment for camaraderie and productive conversation. We will provide you and your guests with warm, delicious meals three times per day. Our huge Coleman North Lodge also features many forms of entertainment to kill the time in between hunts, including a large great room with a pool table and shuffle board, and an outdoor pavilion with cornhole, washers, a fire pit, and a full skeet shooting range.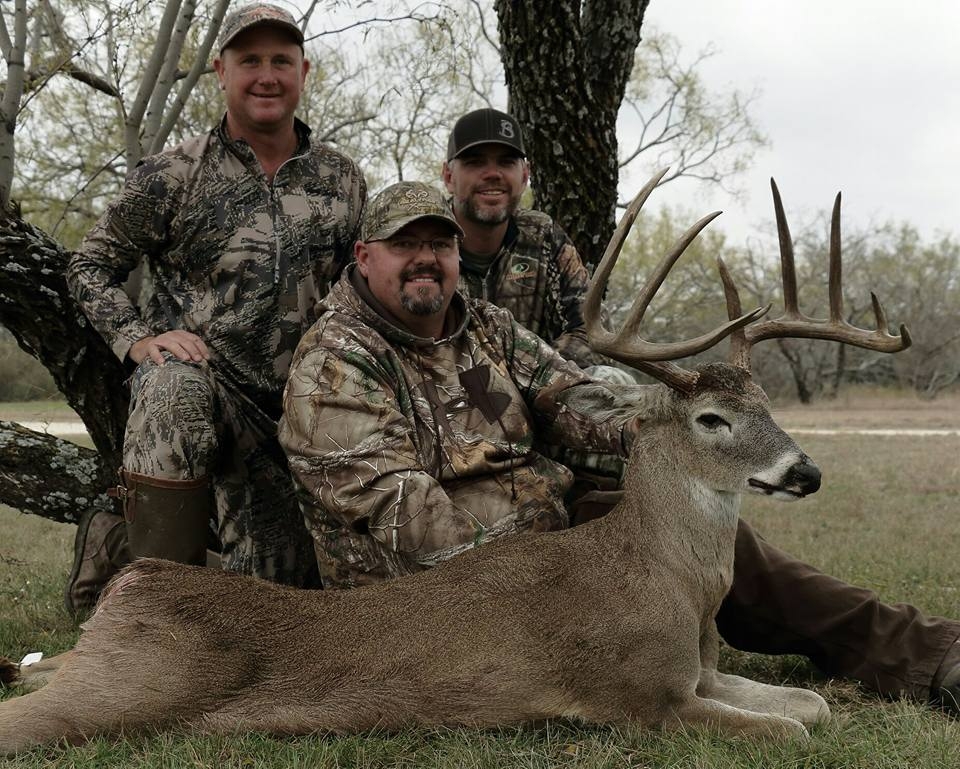 Areas We Serve
Located in West-Central Texas just 2-3 hours away from the Dallas Fort Worth area, Austin, and San Antonio, First Shot Outfitters is in the perfect location for convenient travel while still feeling like a true retreat from the busy city. This short drive makes for a comfortable weekend trip, or even just a quick, one-night stay without having to worry about a long road back home. Whether you are coming from DFW, Austin, San Antonio, or a smaller city nearby, we look forward to welcoming you on a memorable corporate hunting trip.