Texas Dove Hunting with First Shot Outfitters
Treat your clients, friends and family to the finest Dove Hunting Experience around. Here at First Shot Outfitters we pride ourselves on providing the most active dove fields, delicious home cooked meals, outstanding accommodations and unparalleled customer service. Most of our dove hunts take place in the surrounding areas of Coleman, Bangs, Abilene, and San Angelo on fields of sunflowers, milo and wheat where native white-wing doves flourish and mourning doves make for a fast and furious hunt.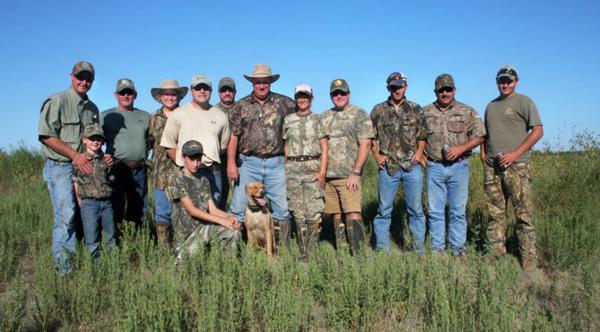 Dove Hunting Packages
Most Texas dove hunting packages consist of 3 days & 2 nights but we can customize any package upon request. We like to keep groups manageable to assure that every hunter has a successful and enjoyable hunt. There is no minimum but groups of 9 or more hunters can have the lodge exclusively. The fully outfitted dove hunting package includes lodging, meals and guides. If the Fully Outfitted package doesn't fit your needs we also offer unguided day dove hunts. Whether it's a fully guided corporate group or an unguided group of seasoned hunters, your experience with First Shot Outfitters will be relaxing, full of excitement and unforgettable. Come burn some gunpowder and share some fellowship with us at First Shot Outfitters!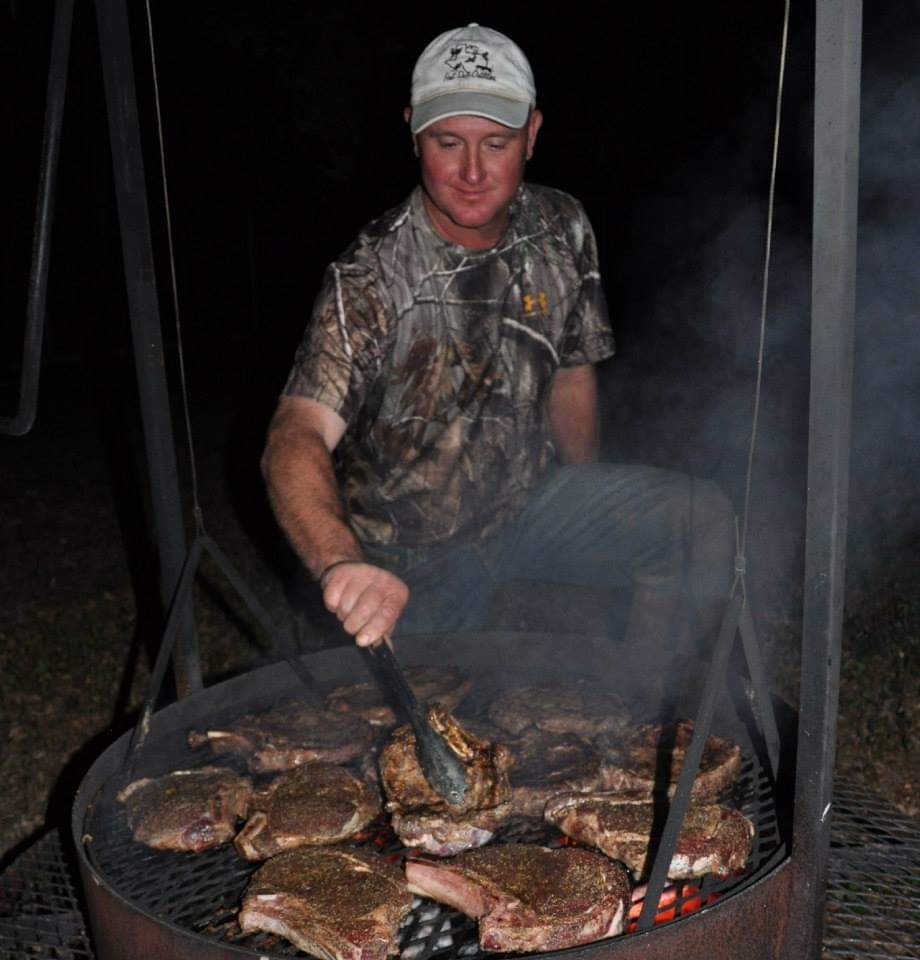 What's Included:
Meals served are good home cooked, made from scratch desserts and quality ranch style meals. Some all time favorites are Mike's mesquite grilled Rib eye steak with beer bread and honey butter and Monica's balsamic glazed pork loin and herbed mashed potatoes, chocolate chip cookies, fresh pies or an almond layered bread pudding w/amaretto sauce.
Professional Guides
Shells, Liquor & Wine are not provided.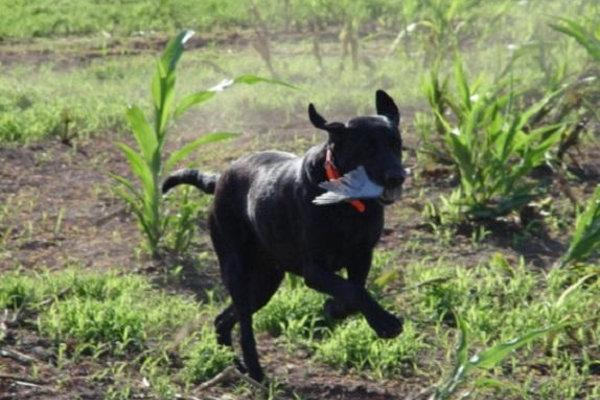 Day Dove Hunts - $150 Per Hunter
Dove are migratory birds and it can be difficult to predict where they might be from one day to the next. When you hunt with First Shot Outfitters, you'll find that That no one works harder to be sure you are on the hottest field around. With over 50 fields of prime dove feeding areas such as sunflower, Milo, and wheat, we offer a variety of shooting options. The property also offers some great watering areas for the doves within a 75 miles radius of Coleman. Our seasoned guides are scouting non-stop to ensure that your group is hunting the best and most active fields so you can bag your limits. Most hunters get their limit in the morning but some like to drag it out and make it a full day of fun. We take pride in making sure that each group has ample room to spread out and enjoy a variety of shooting positions. Your group will have an entire field to hunt without distractions from any other hunting groups.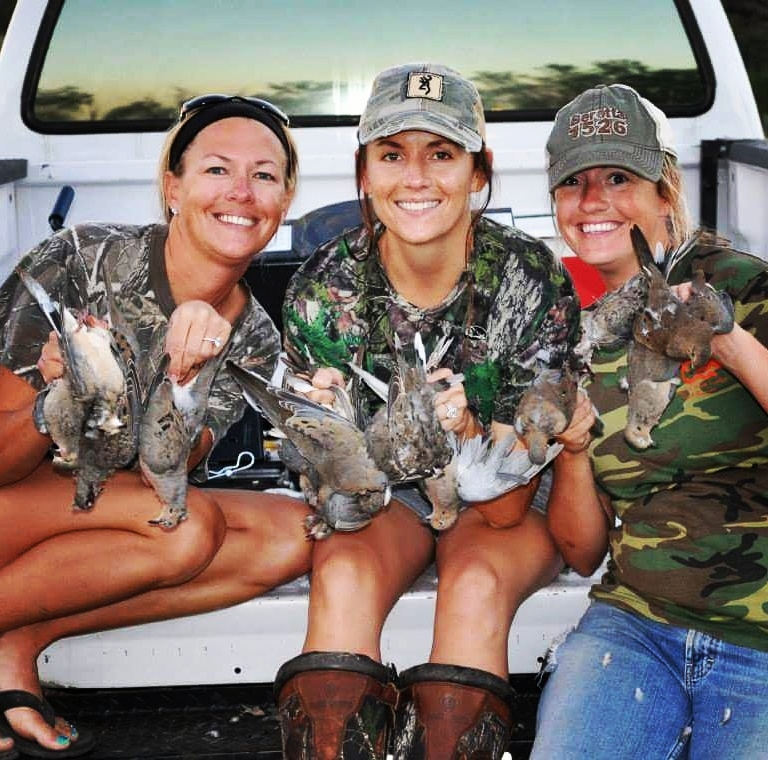 Dove Hunting Package Rates
Fully Outfitted Dove Hunt Package
$775 to $975 per hunter - 3 Days/2 Nights
Semi-Outfitted Dove Hunt Package
$475 per person without meals - 2 Days/1 Nights
One Day Dove Hunts
$150 per hunter - Large Group Discounts
Book 8 or more and get the lodge exclusive.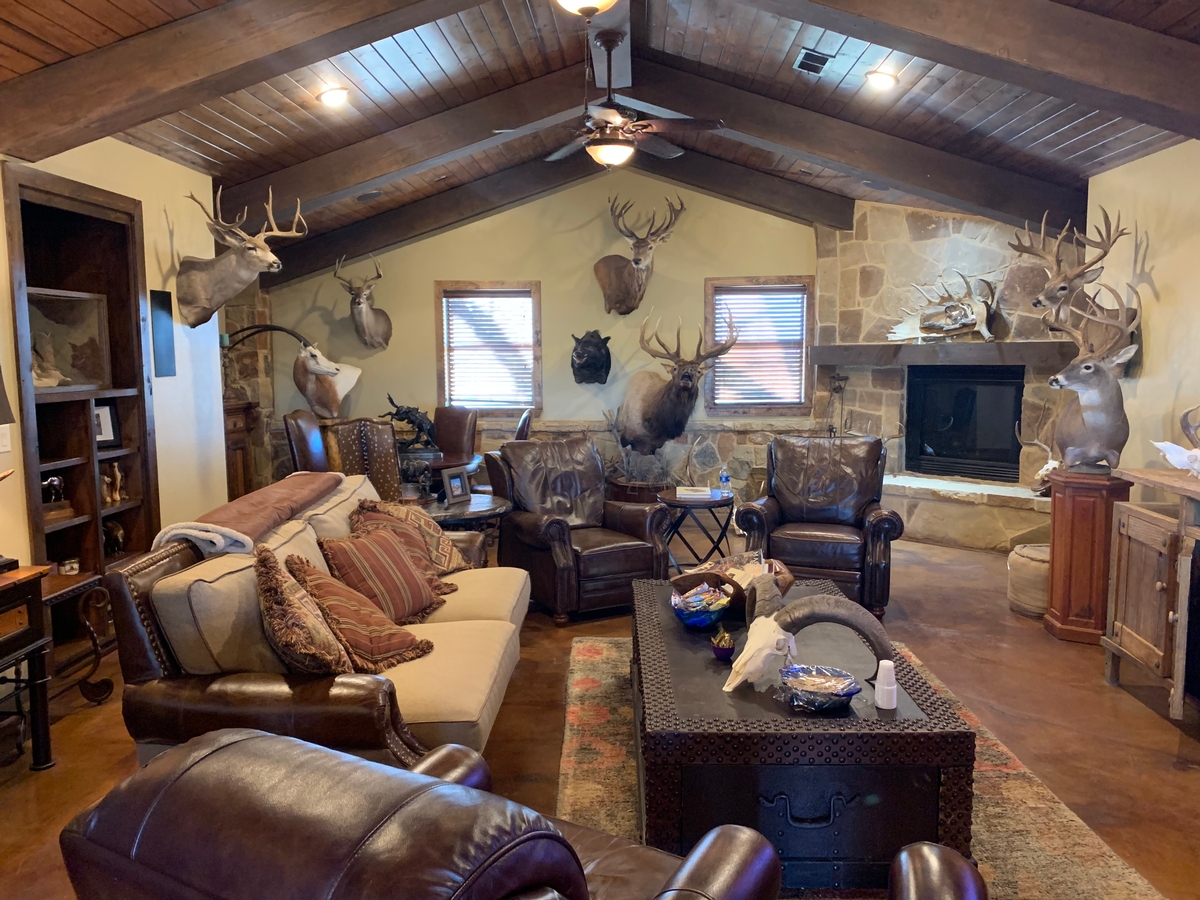 Exclusive Dove Hunting Experience
Looking for a more personal dove hunting experience?
For groups of 8 or more, we offer the lodge exclusive to your group. This is a great option for corporate groups, entertaining clients or any groups that are seeking a more intimate experience. Contact us about customizing an itinerary for your group. We would be happy to work with you to make your stay personalized for your group.
3 Day, 2 Night Packages are $975 per hunter.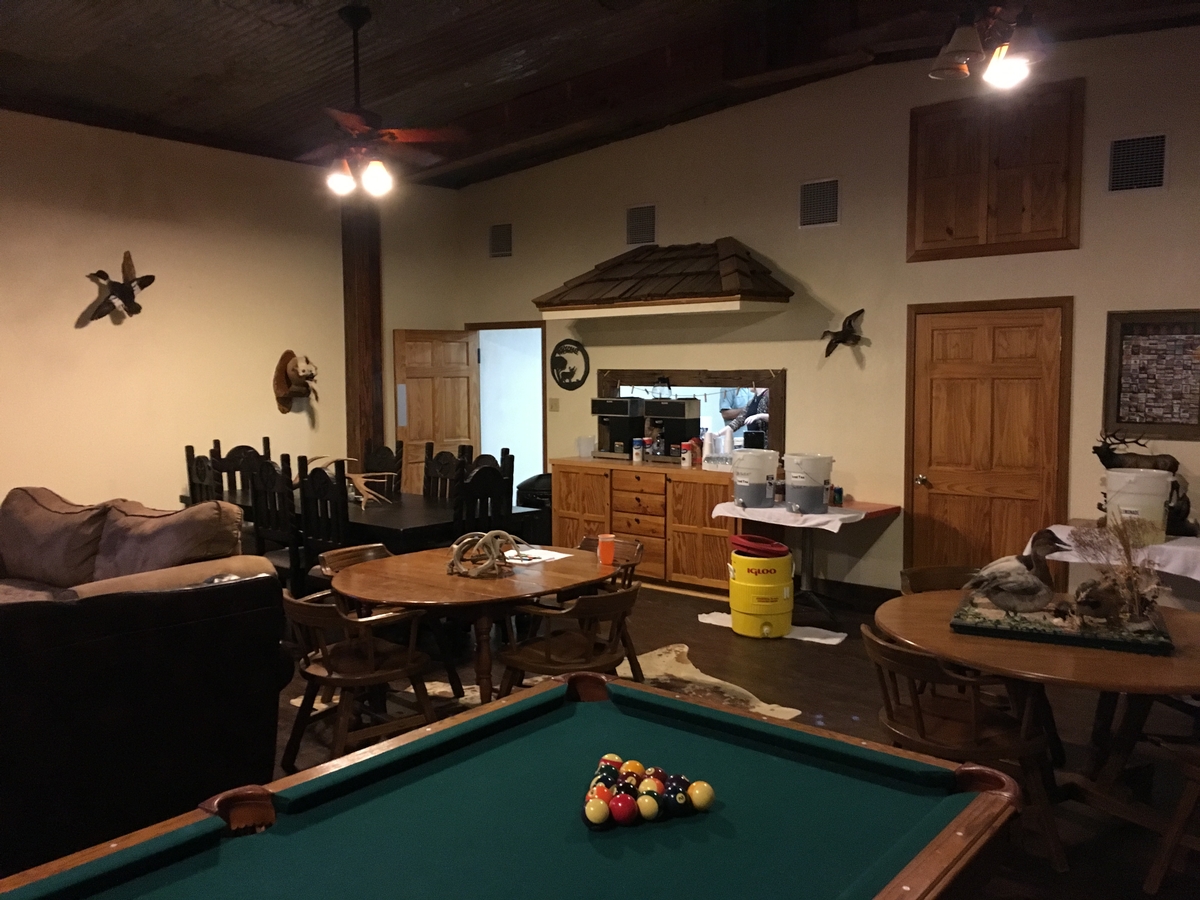 Coleman Dove Lodge
Looking For an Affordable Dove Hunt?
For groups that don't mind mingling with other hunters, The Coleman North Lodge is a great option at an affordable price. The newly built Texas hunting ranch sleeps a maximum of 60 hunters. For groups that enjoy some socializing after the hunt, this a great option. Make some new friends and enjoy some Texas hospitality!
$775 per hunter for 3 Days/2 Nights.
Looking for a private dove hunting ranch close to Dallas Fort Worth, Midland, Houston or Austin Texas?
First Shot Outfitters is headquartered in North Central Texas in Coleman County just south of the rolling plains country also considered West Central Texas. Coleman is less than a three hour drive from Austin, Midland, Lubbock and the Dallas/Ft.Worth Metroplex, and five hours from Houston - Making it the ideal location for a corporate hunting trip.
Dove Hunting License Requirements
Laws are always changing so please be sure to check the Texas Parks & Wildlife website for yourself to be sure you have everything you need to be within Law. But as of September 2023, this is the information we know you need to be within the law.
For dove hunting, you must have a plug in your gun and your gun should only be able to hold three shells at a time. This is always checked by the game warden and tickets will be given if not compliant.
You must have a Texas hunting license with the added endorsement of a migratory bird stamp plus you also must have HIP certification.
You must have hunter's education. We have seen many receive tickets for not having this.
Also, please be sure that you arrive at the lodge with your hunting license, as we do not provide a Hunting License or sell hunting licenses.
Texas Migratory Game Bird Requirements