Central Texas Wild Hog Hunting
Nothing beats the pure adrenaline rush of going one on one with a big wild Texas boar. First Shot Outfitters controls over 600,000 acres throughout Texas. The terrain consist of dense mesquite-filled, rugged pastures, food plots, river bottoms and 72 freshwater lakes where the abundant wild game has easy access to water, cover and food. This makes our area a prime spot for an abundance of monster Texas trophy hogs. You'll have a hard time choosing which one to take down! We set up strategically placed blinds in known travel, feeding and watering areas. If the hunter is capable, we really love the excitement of a great spot and stalk to hunt our wild hogs.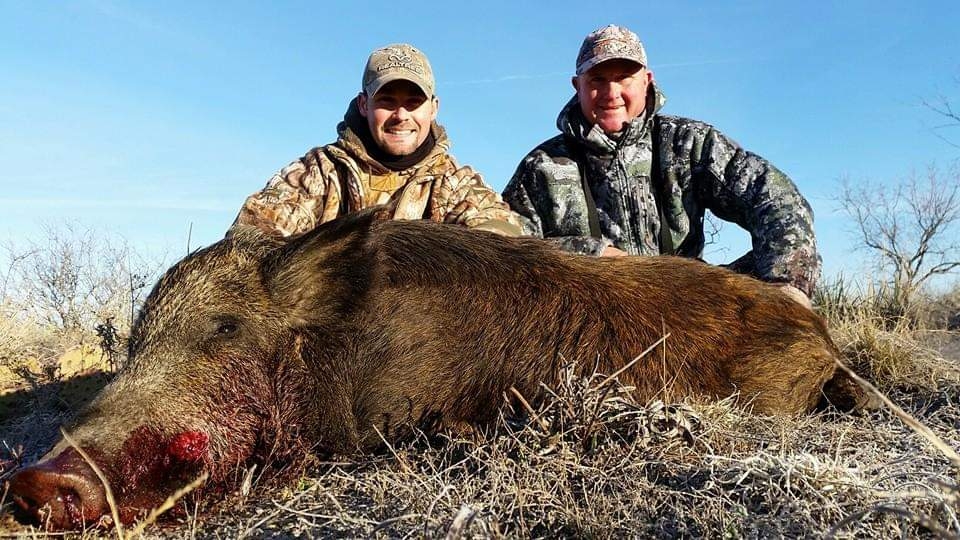 Wild Hog Hunting Packages
Our guides take you into a choice area, stay with you, or drop you off, the choice is yours. Then the guides will bring you back to the lodge for lunch and a rest period. Then it's back out for the evening hunt. Our professional guides are always within your immediate area should the need arise. They'll help you field dress or do it for you, whichever you prefer. Come hunt the elusive wild boar with First Shot Outfitters where you can enjoy great hunting, delicious home cooked meals, and some of the top notch accommodations.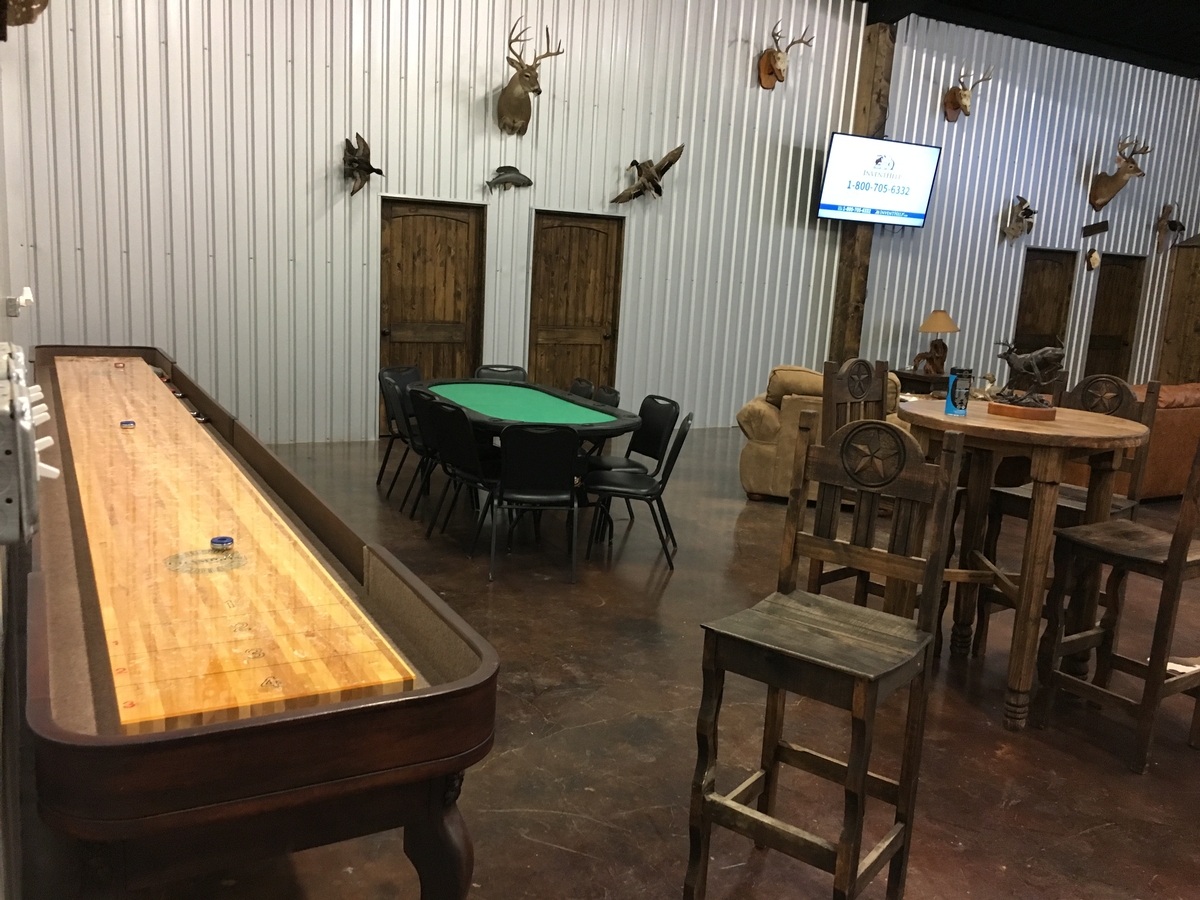 What's Included:
Meals served are good home cooked, made from scratch desserts and quality ranch style meals. Some all time favorites are Mike's mesquite grilled Rib eye steak with beer bread and honey butter and Monica's balsamic glazed pork loin and herbed mashed potatoes, chocolate chip cookies, pies or an almond layered bread pudding w/amaretto sauce.
Professional Guides are equipped with All Terrain Hunting Rigs. Each guide will have iced beverages and snacks on the truck.
Field Dressing we will field dress one hog. Additional hogs can be cleaned for a fee. Please bring your own cooler for hog meat
Camo First Shot Outfitters Hunting Cap
Ammunition liquor & wine are not provided.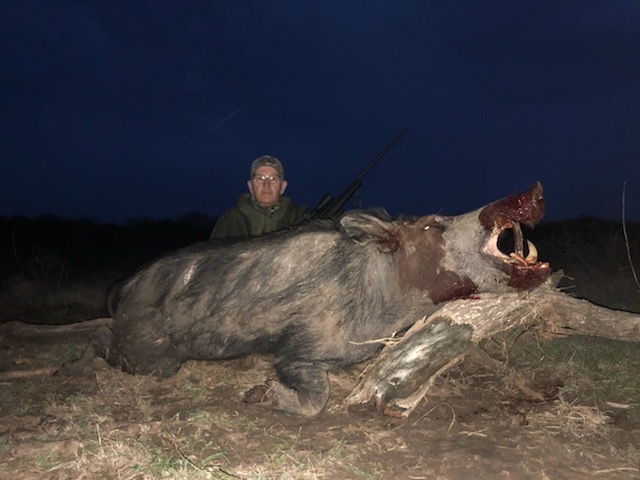 Rates
Fully Outfitted Wild Hog Hunt Package
$1,275 per hunter - 2 Days/3 Nights
Non-Outfitted Wild Hog Hunt Package
$200 per man plus a group guide fee of $150 - 1 Day
Every 3 men require 1 guide
Lodging and meals not included