Guided Duck Hunts in Central Texas
It's hard to beat the excitement of a fun filled action packed brisk morning of Texas duck hunting. Most avid water Fowler's know that a good duck hunt depends on the alignment of several elements. Weather being one of the biggest variables that can determine the success of the hunt. Unfortunately we can not control the weather. But the availability of food and water to attract and hold migrating and wintering ducks are two very important elements that we do have control over. With the attraction of the water and food, knowledgeable and experience guides, comfortable and concealing blinds, well trained retrieving dogs any hunt could be a true mixed bag.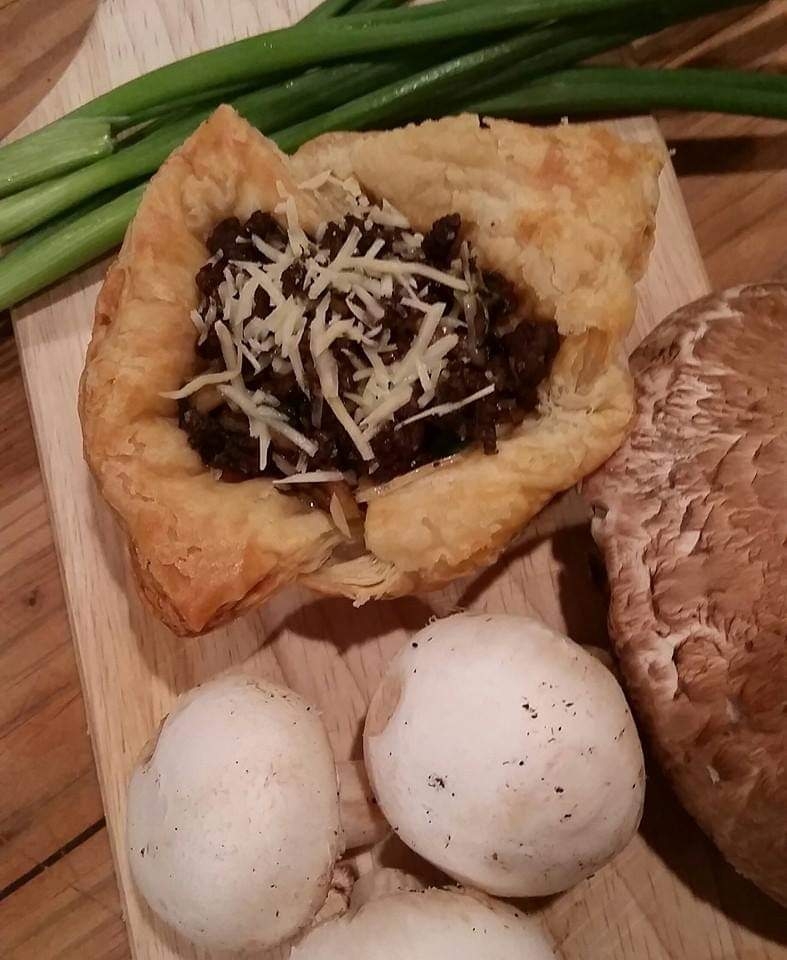 What's Included:
Meals served are good home cooked, made from scratch desserts and quality ranch style meals. Some all time favorites are Mike's mesquite grilled Rib eye steak with beer bread and honey butter and Monica's delicious duck tarts, chocolate chip cookies, pies or an almond layered bread pudding w/amaretto sauce.
Professional Guides and experienced callers are equipped with all terrain vehicles, decoys and well-trained retrievers. Each guide has 1-2 dogs and will have iced beverages and snacks on the truck.
Game Processing Your birds will be cleaned, packaged and sent home with you in a First Shot Outfitters cooler bag.
Camo First Shot Outfitters Hunting Cap & Cooler Bag
Shells, Liquor & Wine are not provided.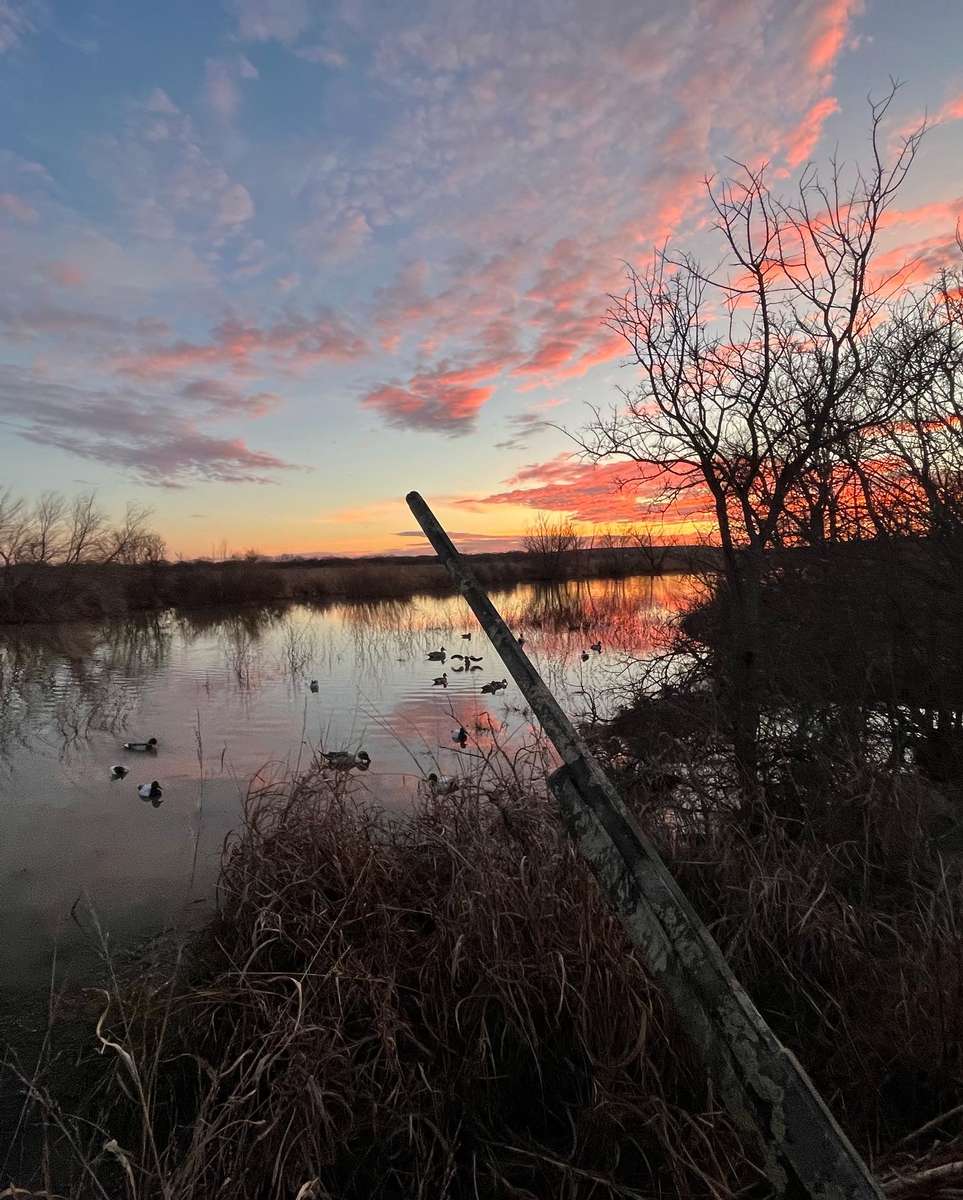 All Inclusive Texas Duck Hunting Packages
It is common to see any of the following: Teal, Redheads, Mallards, Pintails, Widgeons, Gadwalls and others as well. First Shot Outfitters will work hard from the moment you arrive until the day you must depart insuring your hunting trip is all you expect and more. We pride ourselves on quality hunts with professional guides, luxury accommodations, delicious home cooked meals and unparalleled customer service. When you are looking for a quality Texas Outfitter or Texas Hunting Guide for your next duck hunting adventure be certain to check out First Shot Outfitters. If you like duck hunting you'll be glad you came!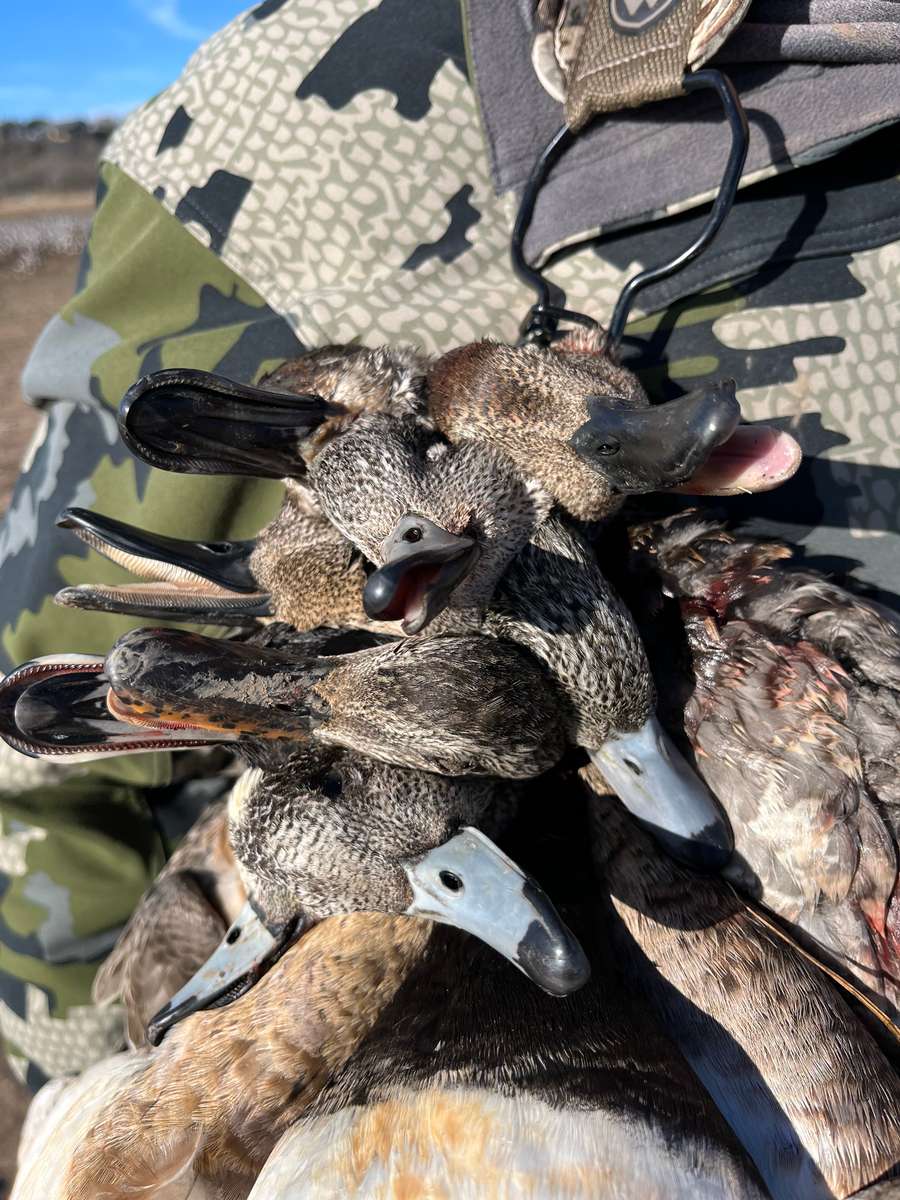 Texas Waterfowl Hunting Rates
Fully Outfitted Waterfowl Hunting Package
$1,275 per hunter - 2 Days / 2 Nights