Texas Rio Grande Spring Turkey Hunting
First Shot Hunts is committed to providing our clients with the highest quality hunting experience and the kind of Rio Grande Spring Turkey hunt they have only dreamed of. We provide several different Spring Turkey packages to fit most needs and budgets, we offer anything from fully outfitted hunting packages to meet at the gate day hunts. With the fully outfitted spring turkey hunt you can expect 2 on 1 guiding by our knowledgeable and experienced guides, delicious home cooked ranch style meals, and a relaxing stay in one of our fully furnished and accommodating lodges. The true thrill of the spring turkey hunt is hearing the birds gobbling on the roast early in the morning and then hearing the return calls get closer and closer while one of our expert guides call a big strutting-gobbling tom right up to you.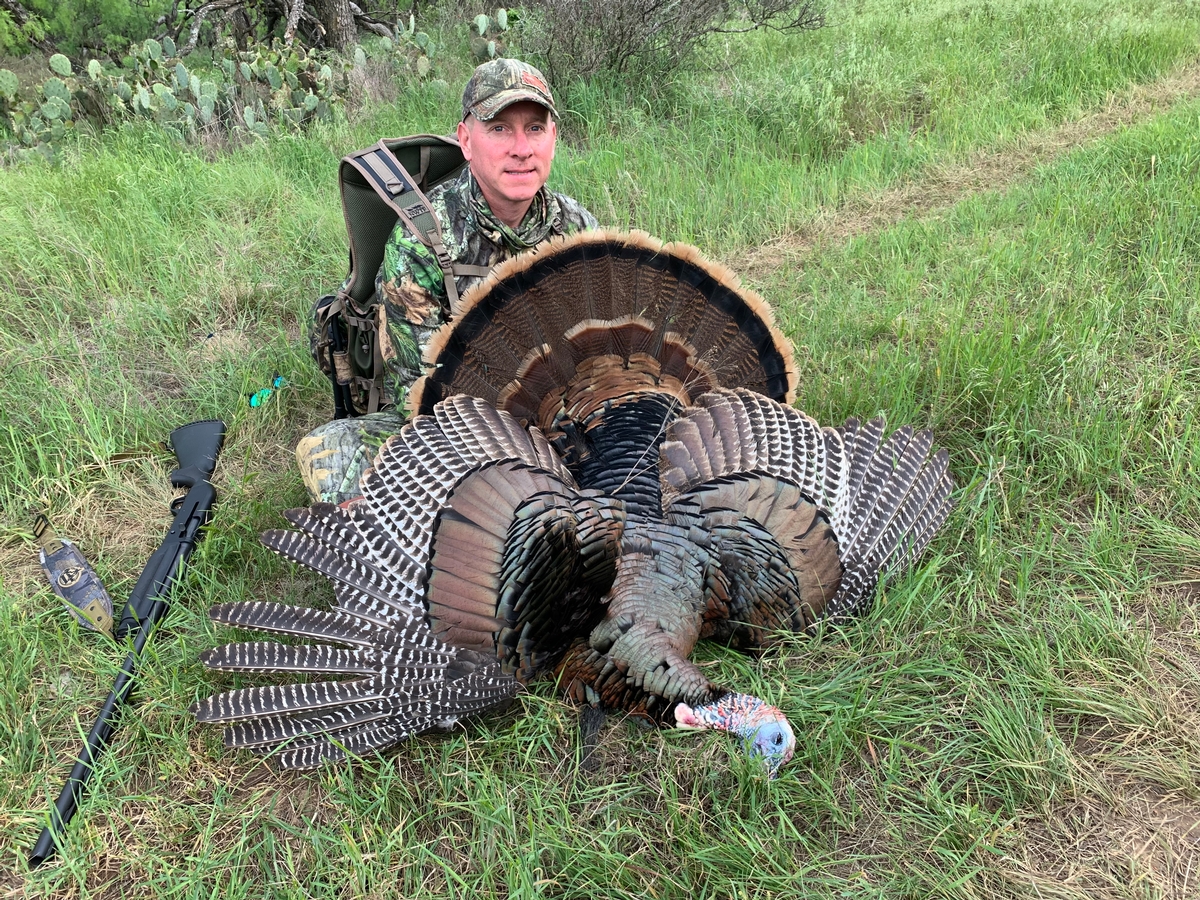 Where We Find The Birds
First Shot Outfitters operates on over 600,000 acres throughout the great state of Texas. While headquartering out of Coleman, TX we also maintain many large ranches throughout the following counties: Coleman, Callahan, Taylor, Mitchell, Sterling, Mcmullen, Tom Green, Irion, Runnels, Concho, Crockett, Kimble, Schleicher, Collingsworth, and Cottle. At First Shot we keep our groups manageable in size in order to give our clients the personal attention they deserve.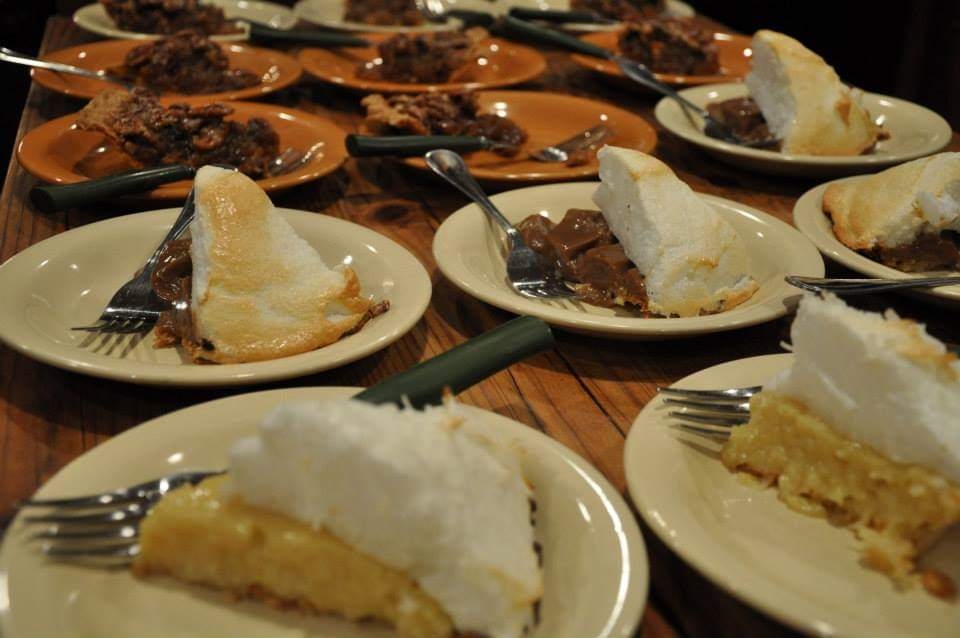 What's Included:
Meals served are good home cooked, made from scratch desserts and quality ranch style meals. Some all time favorites are Mike's mesquite grilled Rib eye steak with beer bread and honey butter and Monica's balsamic glazed pork loin and herbed mashed potatoes, chocolate chip cookies, pies or an almond layered bread pudding w/amaretto sauce.
Professional Guides are equipped with All Terrain Hunting Rigs that carry their hunters. Each guide will have iced beverages and snacks on the truck.
Game Processing Your birds will be cleaned, packaged and sent home with you in a First Shot Outfitters cooler bag.
Shells, Liquor & Wine are not provided.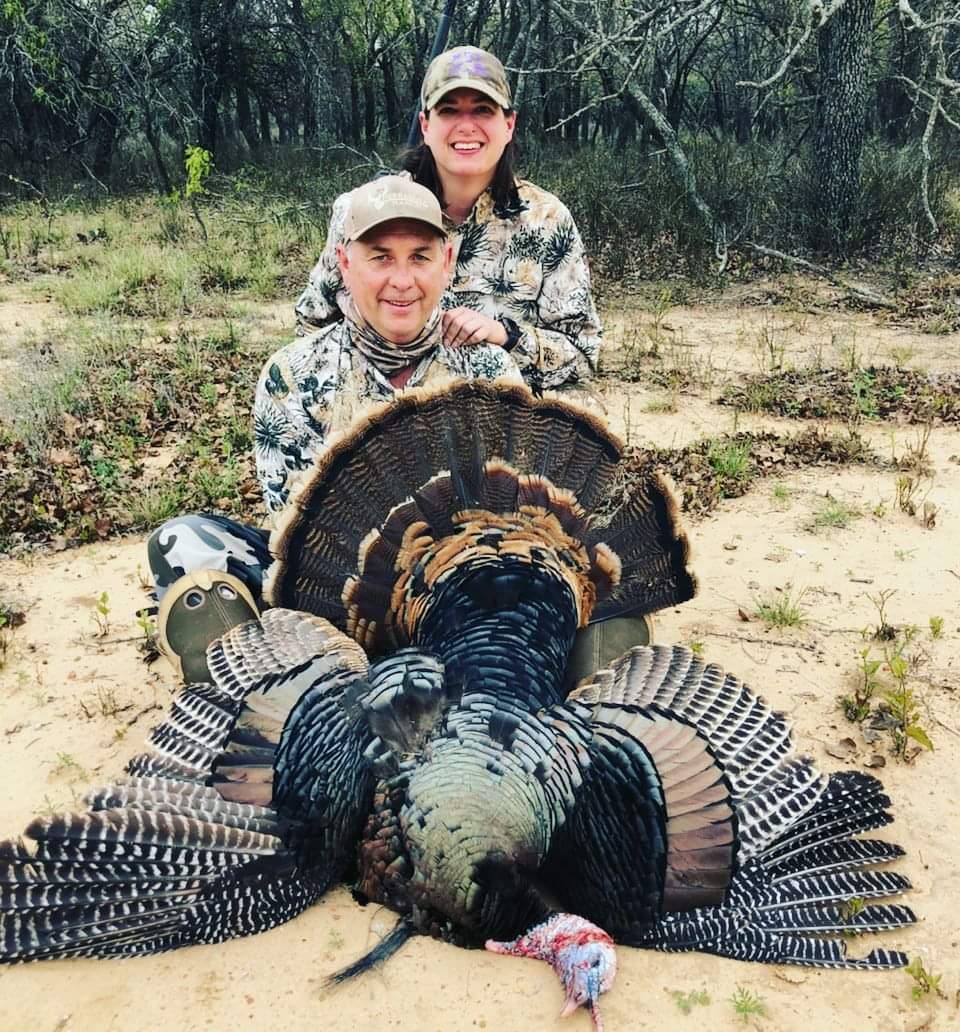 All Inclusive Turkey Hunting Packages
Spring Turkey Fully Outfitted Hunting Package 2-1
$2,575 per hunter - 2 Days/3 Nights
2 on 1 guiding from experienced professional outdoorsmen
Spring Turkey Fully Outfitted Hunting Package 1-1
$3,275 per hunter - 2 Days/3 Nights
1 on 1 guiding from experienced professional outdoorsmen