Check Out The Books We Are Featured In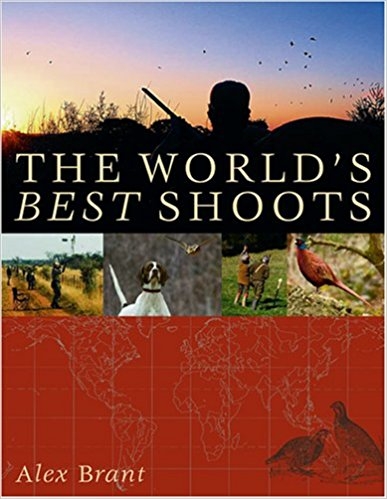 The World's Best Shoots by Alex Brandt
Chosen as The best Wild Quail Hunting in the World.
Great dog work and lots of quail ought to go together like butter and biscuits but with wild bobwhite populations down by over eighty percent over the last two decades throughout much of the birds historic range, hunters have found their field fare pretty dry of late.Those seeking quail hunting like it use to be- wild birds aplenty shot over classic pointers- should look to Mike Wyatt's First Shot Outfitters, headquartered in Coleman County in North-West Texas. Sited just south of Rolling Plains Country, Wyatt's operation offers a wide variety of hunting opportunities throughout the year- from Spring Turkey to Dove to Ducks to Deer- but his first love is catering to discriminating quail hunters.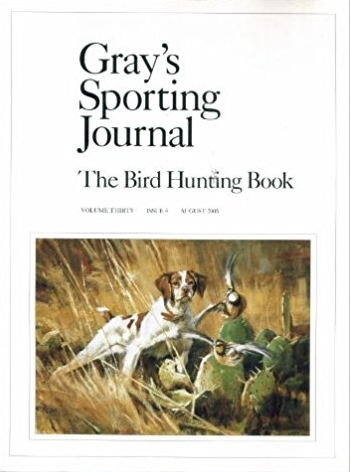 Gray's Sporting Journal
Recognized for Outstanding quality in Wild Texas Quail Hunting.
For bird hunters, there are few places in the world prettier than South Texas- where every step can flush a wild covey of bobs or even scalies, you're as likely to miss as hit and… Well, you get the picture South Texas ain't the prettiest part of the world, or even a runner-up. Some folks would say it doesn't even place. Just a bunch of scrub trees and mesquite growing sharp edges that you know can't attack you but that do anyway. Harsh country. Unless you hunt birds. Toss in a few good bird dogs, a friend or two, enough water and some enthusiasm and you might think you're on some idyllic vacation in a garden of Eden. Especially when the bobs bound hell for feather for that blue Texas sky. Beauty. What a concept.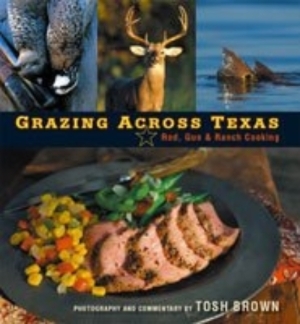 Grazing Across Texas: Rod, Gun & Ranch Cooking by Tosh Brown
First Shot Outfitters is recognized on pages 24-39 and page 81, where 6 of Monica's delectable recipes are featured along with over a dozen stunning hunting pictures taken of Mike and Monica's operation, First Shot Outfitters, by acclaimed photographer/writer Tosh Brown.